How to provision a new Office 365 tenant
Knowledgebase
How to provision a new office 365 tenant in WHMCS using PrismConnect
A key feature of PrismConnect is the ability to provision a new Office 365 tenant from WHMCS. To link WHMCS clients to Prism Portal customers. Follow the steps in this article to learn how.
Please Note - New tenants may only be created from the admin area of WHMCS. This means that clients cannot provision their own tenants. We may include this as a feature in future releases.
Before you begin
PrismConnect module adds a dropdown field on the Profile tab of the Client Profile screen in WHMCS admin area (see image below). Verify that no Rhipe Customer has been set.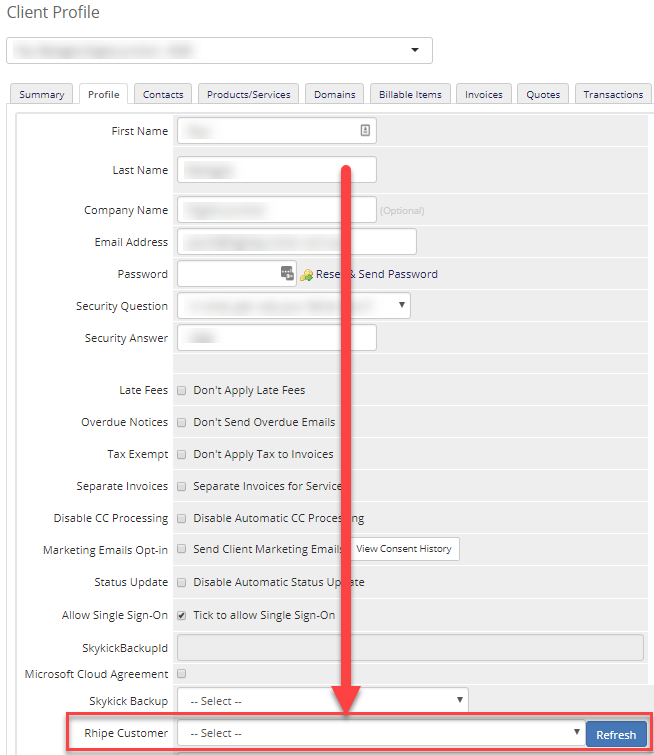 To create new tenant follow the steps below:
Login to WHMCS admin area
Locate the client you wish to provision a tenant for, or create a new client if required
Navigate to Orders -> Add New Order and select the client. 
Add at least 1 Office 365 product to the order (Note - the product must be linked to a PrismConnect product in Module Settings)


Click Submit Order. A modal popup will appear which contains the required fields to setup a new Office 365 tenant. Complete the required fields and click Save.


From the Manage Orders screen, ensure that Run Module Create is ticked and click Accept Order.


Wait for the provisioning cron job to complete. You should receive notification of the new tenant within a few minutes.